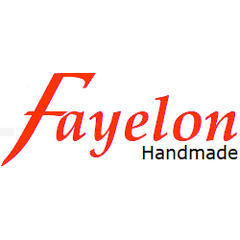 Mixed Metal Spiked Shoulder Chain Necklace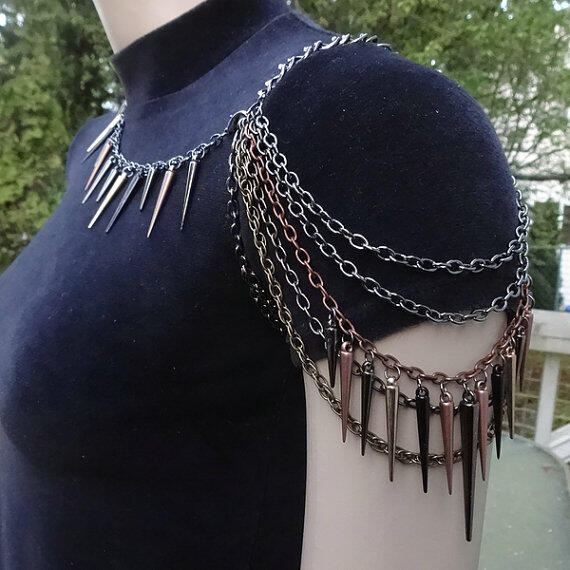 This Offer Good for USA Shipping Addresses Only

This edgy shoulder chain is made with darker shades of chains and three sized spikes.

Chain colors are gunmetal, hematite, antiqued copper and bronze. Spike colors are gunmetal, copper, silver, black, bronze and gold.

The neck chain has lobster claw clasps on each side making the piece very versatile by making it able to be worn 4 different ways. You can wear it on the right side or the left side and you can change the spiked neck around so you can wear the spikes in the front or in the back.

The shoulder is adorned with multiple strands of chain and 3 sizes of spikes

The armhole chains are adjustable with 2 clasps which make them adjustable so you can get a custom fit.

US Sizes: XS, S, M, L, XL & XXL

Please refer to Size Chart below, which includes the armhole length (circumference):
XS - 0/2 - (32) : 15 inches around for armhole
S - 4/6 - (34) : 15.5 inches around for armhole
M - 6/8 - (36) : 16 inches around for armhole
L - 10/12 - (38/40) : 17-18 inches around for armhole
1X - 14/16 - (42) : 19 inches around for armhole
2X - 18/20 - (44) : 20 inches around for armhole

Processing & Shipping times for this order
For items purchased through this website using PayPal, the processing time until your item will be shipped out in 2-5 business days after you place your order. Shipping is USPS Priority 1-3 Business Days shipping for USA orders only.
---
© Fayelon Handmade. All rights reserved.